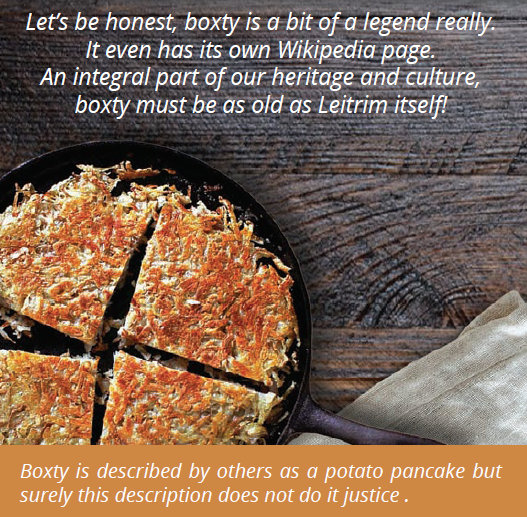 Boxty is a traditional Irish product made using finely grated raw potato, flour and salt. A truly artisan product; when they say that local food is an integral part of our heritage and culture, they must have been thinking about boxty which is as old as Leitrim itself! Being honest, boxty is a bit of a legend really. It even has its own Wikipedia page. Boxty is described by others as a potato pancake but this description does not do justice it. The formula sees equal amounts of flour, cooked potatoes, raw potatoes with a touch of salt mixed together and cooked on a hot pan. Recipes are family heirlooms and carefully guarded secrets.
Some say that the name boxty derives from the Irish language name of arán bocht tí, with the literal meaning of poor house bread. Others say it comes from the word bacstaí – to bake. Its origin dates back to before the famine times. It is really synonymous with counties Leitrim and Cavan but of course Leitrim does it best.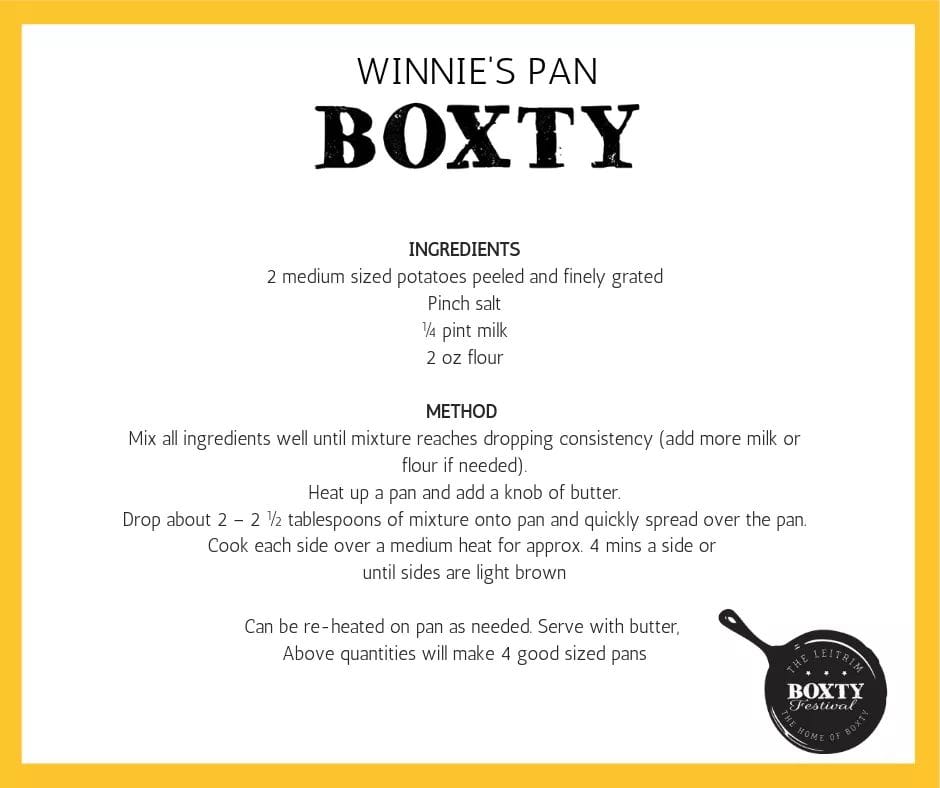 Boxty is so popular in Leitrim, it even had its own festival!
The inaugural Leitrim Boxty Festival took place on October 19th, 2019 in The Dock Arts Centre, Carrick-on-Shannon. There was something for all ages to enjoy including art workshops, folklore, music, dance, boxty making and of course boxty tasting.
The highlight of the event was the prestigious award ceremony for Leitrim's Best Boxty Maker. The 8 finalists took part in a Boxty making competition in September, which was judged by McNiffe's and Dromod Boxty.MC Tommy Moran declared Phyllis Moran, from Drumshanbo, the winner.
Sarah McCarthy from Failte Ireland presented Phyllis and the runners up with their prizes.
Watch this page for details of the next Leitrim Boxty Festival.